Harley-Davidson Raffle - Drawing October 14, 2017
Win a 2017 Heritage Softail Classic for only $20! Limited quantity of tickets to be sold.
You don't need to be present to win but join us on October 14th at Christ Church in Rockaway for the drawing and more! (details to follow.)
Harley provided by and supported by Tramontin H-D. There will be a ride from Tramontin to Christ Church for the Drawing.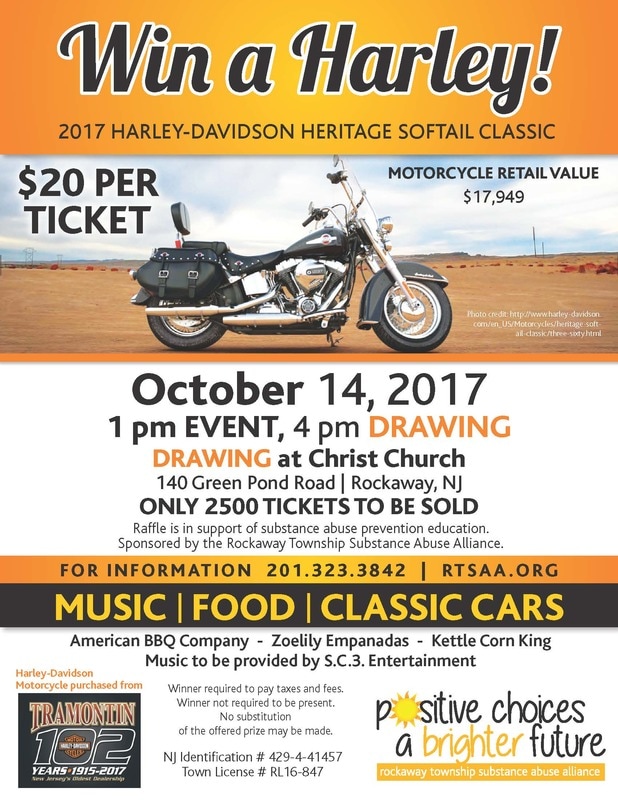 ---
RTEA Duck Race - Lake Telemark, June 3rd at 11:00 AM
The Rockaway Township Education Association will hold its Family Day / Duck Race on June 3rd.
Event is open to all Rockaway Township Families for food and fun.
The Duck Race is a fundraising event with prizes that will also support the RTSAA.
See the flyer below for details or click for a PDF version.